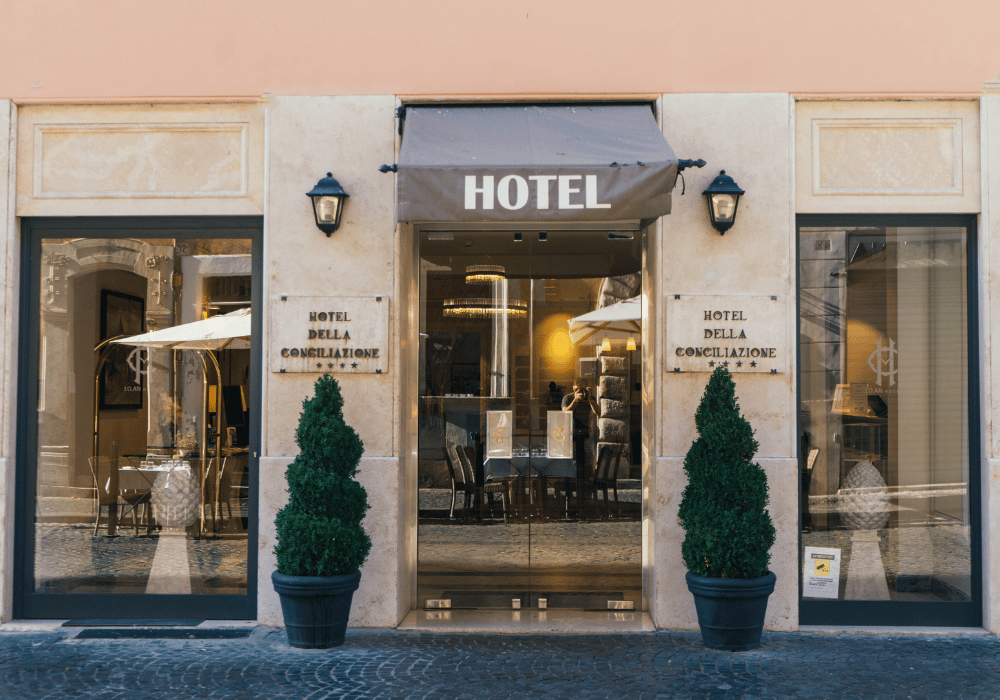 Top Features You Need in A Small Hotel Management Software
As a small hotel owner or manager, it is important to have a reliable and efficient hotel management software in order to streamline operations and increase profitability. But with so many options on the market, how do you choose the right one for your business?
Here are some top features to look for in a small hotel management software.
Why you need a small hotel management software
If you have a small-scale establishment, you might wonder if it's worth investing in hotel management software. After all, your establishment is modest, with only a few rooms that your staff is currently handling with ease. But what if your staff did not have to worry about administrative work? What if you had a system automatically taking care of all your administrative work?
You and your staff could concentrate on every guest's unique requirements, giving each guest a personalised experience. Happy guests will return, and happy guests will make recommendations to friends and family. Although small and humble, your hotel now receives repeated customers and customers who book in because your small establishment is now highly recommended. Word-of-mouth advertising is valuable for small hotels, and hotel management software can help increase this potential.
And while you concentrate on your guests, your hotel management system is seamlessly and automatically making reservations. The software lets you know when guests are expected to check in and out. It lets you know which rooms they have booked themselves into and information about food choices, allergies, and any additional hotel requirements. That's just a few of the benefits of hotel management software. The good news is that you don't need complicated and expensive software – a small hotel management software will be perfect for your establishment.
What features to look for in a small hotel management system
Several hotel management systems are available today, and each company tries to outdo the other by offering you various features. But here's something nobody will tell you: you don't need everything that everyone is trying to sell you. How, then, do you know what features you need? Here are some tips:
Look for features you will use – an automatic booking engine, a channel manager that manages all your online bookings, and easy-to-use software are some features you need.
Do not get enticed by sales gimmicks that force you to invest in software that offers features you know you will not use.
Look for features that help personalise your guests' experience — like sending personalised messages to them before and after their stay with you.
If you want to attract guests from all over the world, look for software that allows you to list your property on OTAs that are used globally.
Look for software with a secure payment system and reliable technical support.
A small hotel management software should also have reporting capabilities, allowing you to track income and expenses.
Ensure that the software has a mobile-friendly interface so your staff can easily access it from their smartphones or tablets while on-the-go.
Your guests must be able to leave online guest reviews easily, quickly, and automatically.
Top six features you need in a small hotel management software
User-friendly interface:
Any software you use must make life less complicated and give you more time to do the things that matter – like spending more time with your guests or relaxing. Any software that is complex and hard to incorporate into your business would defeat the purpose. So, the software must foremost have a user-friendly interface. That means it:
·        Is easy to understand
·        Is simple to use
·        Ensures seamless navigation
A user-friendly interface decreases search time, increases satisfaction, fulfills you and your customer's needs quickly, reduces the chance of errors, increases guest loyalty, and minimises costs and additional resources.
Reporting 
You probably wonder why a small establishment like yours needs a reporting feature. Think about this: The more information you have about your guests, the better you can serve them. Reports can give you insight into:
·        Your guests' likes/dislikes
·        Guest personas – their age, gender, country, and origin
·        The online agencies your guests book through
With this information, you can improve your services and better serve your guests. You can also enhance your marketing strategy to target specific types of guests and improve how your hotel makes money over time.
Then, some reports reflect how your business is performing. For example, you can generate reports like:
·        Room occupancy rates
·        Average daily rate (ADR)
·        Revenue per available room (RevPAR)
·        Total revenue
These reports help you make better business decisions and manage your income/expenditure more efficiently. From there, you can make the necessary adjustments to grow and become successful. For example, you may need to raise or lower your prices, increase or decrease marketing efforts, etc.
Booking engine
You want to make it easy for guests to book with you. A booking engine is a blessing in disguise for both your staff and your customers. It allows your guests to book directly into your hotel. The booking engine automatically updates room availability, schedules, payments, and notification reminders.
Using a booking engine that uses intelligent and innovative technology to handle all your bookings eliminates the risk of costly errors that your staff can make (double bookings, overbookings, under-bookings, etc.). That can save you money in the long run. With bookings taken care of automatically, your staff can busy themselves with the other day-to-day tasks that need to be done to manage your hotel efficiently.
By making it easy to book directly, you can avoid paying commissions to external websites for every booking made. Instead, you can save that money and use it to improve your hotel or offer promotions/discounts for customers.
Channel manager
A channel manager allows you to register your hotel with as many online travel agencies (OTAs) as you like. Then, from a single platform, you can manage the availability of all your rooms and their rates across all those channels (OTAs and third-party websites).
You want to make sure that your information is always accurate and up-to-date on all channels. Otherwise, it can result in a loss of potential bookings or overbooking by different agencies at the same time. A channel manager eliminates those mistakes and saves you time from having to update all the websites individually. It also allows you to maximise your profits by setting different rates for each channel and offering special offers.
No matter where your bookings come from, you will have all the information about those bookings sorted and filed away neatly in a single repository.
Customer support
Even the best software is known to run into problems once in a way. These problems can range from installation errors to user issues. A glitch in your small hotel management software must be sorted out immediately, so your business is not left vulnerable. Good customer support is:
Reliable
Immediate
Efficient
Easily accessible
Customer support also ensures regular maintenance and software updates. But most importantly, good customer support ensures your small hotel business does not suffer any loss of bookings or income due to technical difficulties. Make sure the software provider you choose has a stellar reputation for their customer support before committing to them.
When choosing a small hotel management software, you should also check how regularly it is updated. Technology and customer needs are constantly evolving, so it is important for the software to keep up with those changes and offer new features or improvements. This helps your hotel stay competitive in a dynamic market.
Cloud Based
Cloud-based software means that the program is accessed and runs on remote servers instead of your own computer. This offers multiple benefits.
Firstly, it helps with the mobility of your business operations. You can manage everything from anywhere with an internet connection, whether you are at your desk or on-the-go with a mobile device.
Secondly, it eliminates the need for expensive hardware or IT maintenance. The software provider will handle all of that for you, and any updates or upgrades occur automatically.
Finally, with everything stored on the cloud, there is no risk of losing important data in case of a computer crash or system failure. Your information is safe and secure on the cloud.
These are just some of the must-have features that your small hotel management software should have. Look for a provider who offers these and more, so you can streamline and simplify your hotel's operations and provide the best possible experience for your customers.
The benefits of using a small hotel management software
The benefits of using a small hotel management software for your small or medium enterprise are tremendous.
Save precious hours otherwise spent on administrative work.
Get to know your guests and connect with them more meaningfully.
Make sure travellers find your small/medium-sized hotel online.
Take care of distribution tasks.
Get more reservations.
Avoid human errors like double bookings and under bookings.
Ensure your data is secure.
Get easy access to the information you want.
Integrate the software with your existing hotel management toolkit.
Investing in a small hotel management software is an investment in your business and its future growth. Choose wisely and consider the long-term benefits for you and your establishment.
We recommend you try Preno – a small hotel management software that offers all the features mentioned above and more. Trusted by thousands of hotels worldwide, Preno is constantly being updated to ensure it stays ahead of industry trends and meets the needs of customers in the ever-changing hospitality market. Give it a try today and see how it can streamline your operations and improve your bottom line.
Subscribe to our newsletter