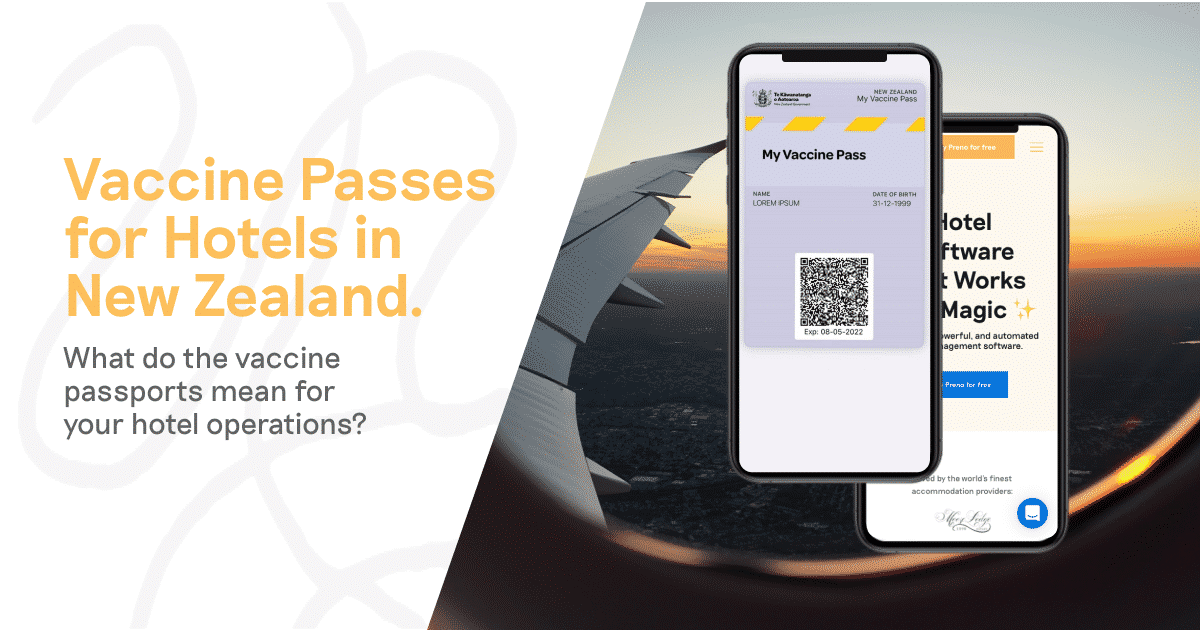 Vaccine Passport Requirements for Hotels in New Zealand
Covid-19 vaccine passport requirements for hotels in New Zealand
So what do vaccine passports mean for your hotel?
Do you have the right to request vaccine certificates from guests? How do you confirm a guests vaccine certificate is authentic? What resources are out there for hoteliers? 
We answer all of these questions and more below. 
Vaccine Passes for Hotels in New Zealand
Question: Are vaccine certificates required for hotels in New Zealand? 
Answer: No. Unless you have a bar OR restaurant. You can however choose to require guests to have a valid vaccine certificate. 
Checking vaccine status is different depending on whether you serve food at your premises or not. Under both situations, you can require guests to show their vaccine pass to you. However, only if you have a bar or restaurant are you legally required to. 
For more information please review it here:
Accommodation at Red
Covid-19 vaccine passport requirements for hotels WITHOUT a bar or restaurant
Hotels can choose to follow My Vaccine Pass requirements, though this will not affect their capacity limits. They can require you to show your My Vaccine Pass to be at the accommodation. 
Covid-19 vaccine passport requirements for hotels WITH a bar or restaurant
Bars and restaurants are required to request vaccine certificates. If bar/restaurant patrons (or staff) can cross paths with hotel guests (or staff) then your hotel is most likely required to request vaccine certificates too. The official wording they use is "

If a hospitality venue, like a restaurant or bar, chooses to follow My Vaccine Pass requirements, only people with My Vaccine Pass are allowed to be there. This includes delivery drivers who enter to pick up orders." 
How can hotels tell if a vaccine passport is fake in New Zealand:
​​
The New Zealand Government has provided examples of official documents (see below). But they have also included a handy tool which, we suggest you use to validate these passes for guests. 
Storing official data like guest vaccination status:
Data privacy is important. Especially when it comes to data records of medical information like vaccine certificates. We suggest you use the government's official tools when scanning and recording this information for guests (links found below). 
Email template to request vaccine certificate from guests in New Zealand. 
If you plan on checking vaccine passports for your guests. Remember to send them a reminder to have it ready before checking. We suggest setting up an automatic email sent to guests as soon as they confirm a booking with you. 
---
Hi <first name>
Thank you for booking your stay. We are looking forward to hosting you. 
To help speed up check-in please remember to bring your vaccine passport with you. As we are requiring all guests (over the age of 12 years and 3 months) entering our lobby to show proof of vaccination status.
You can request this document by following this link:
Please give us a call if you have any questions.
Thanks again,
The team at [hotel name]
---
Subscribe to our newsletter