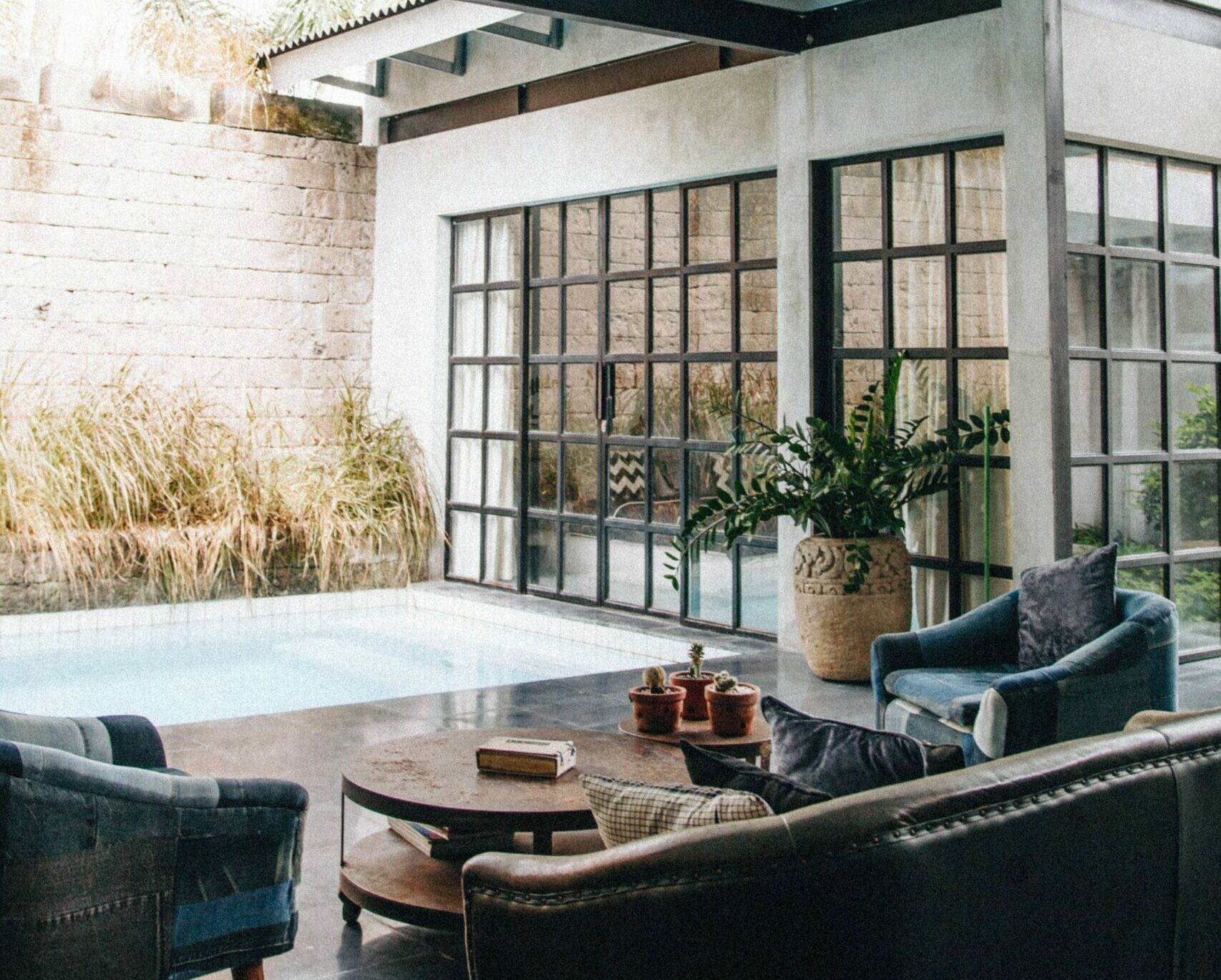 What is a Boutique Hotel? 8 Characteristics in 2022
The concept of traveling has changed manifolds. Today, people no longer travel to only see places, they travel to take a much-needed respite from their hectic, monotonous schedules. They yearn for settings that allow them to relax, unwind, and be themselves. Boutique hotels provide them with just that. They offer cosy, personalised, and intimate settings that boast stylish aesthetics and alluring amenities. They give travellers a true sense of place and an exceptional experience that can make their trip truly memorable.
What is a Boutique Hotel?
In the simplest terms, boutique hotels are small, intimate hotels that offer personalised services and expansive amenities. They combine the sophistication and luxury of a 4- or 5-star hotel with the personalisation capabilities of a regular BnB (bed and breakfast). They are more inviting and quainter, come loaded with customer-friendly services and amenities, and offer travellers true value for their money.
How to Recognise a Boutique Hotel?
It's pretty easy. A boutique hotel:
Is smaller in size
Has fewer rooms, mostly less than 100
Has an urban location, mostly situated close to urban centres and shopping arcades
Has elegant ambiance and design, and offers an intimate atmosphere to its guests
Offers customised services, as per the specifications of guests
Has a personalised appeal and allows guests, especially the kids, to be at ease
Has a state-of-the-art in-house restaurant, with premium dining and bar facilities
Offers several activities and amenities to keep its guests entertained   
Difference Between a Boutique Hotel and a "Regular" Hotel?
Though boutique hotels are 'small hotels', they stand out from regular hotels or traditional hotel chains in ways more than one:
Regular hotels operate as a chain and try to give their guests a similar experience across all their properties. That, in fact, is their USP (unique selling point). Boutique hotels, on the other hand, are individual hotels. They are not part of a chain and offer their guests an experience that is unique and one of a kind.
 While regular hotels strive to give their guests premium services that stay consistent across their chains, boutique hotels believe in curating their services to expertly meet their guests' individual needs. Like regular hotels, they too come loaded with services like spa, in-room assistance, daily maid, laundry, front desk support, and more. However, they often curate their services as per their guests' requirements.
Unlike traditional hotels that expect their guests to follow a particular decorum, boutique hotels allow you to be yourself. They have less stringent stay policies or entry rules and make their guests, especially the kids, feel at home. In fact, most boutique hotels accept pets too.
Regular hotels due to their huge size are mostly located in areas that are a little stretched away from the main focal points of the city. Boutique hotels, on the other hand, are either fashionably located within the city's metropolitan district or at offbeat locations that give guests a sense of tranquillity. Despite their location, boutique hotels make sure they provide their guests with the authenticity of the place and the luxury to be in proximity to the cultural and artistic spots.
8 Requirements to be a Successful Boutique Hotel in 2022
Although there are no fixed rules, there are some specifications that must be met while creating a boutique hotel. Here are the eight requirements that a successful boutique hotel must fulfill:
1.     It must be intimate in size
Boutique hotels are smaller, intimate hotels. They have limited rooms, up to 30, with single and multi-occupancy capacity. However, boutique hotels can have suits too.
2.     It must offer personalised services and experiences to the guests
This is the biggest differentiator that sets boutique hotels apart from regular hotels. To be a boutique hotel, your property must be able to provide your guests with personalised service and attention. Your staff must strive to go the extra mile to make your guest feel at home. From organising events to hosting special dinners. From sending flowers and baking a special cake, boutique hotels do it all to make their guests feel extra special and truly valued.
3.     It must have high-quality cuisine and dining options
Great food and premium dining facilities can help your boutique hotel stand out from the rest. Make sure traditional cuisine makes up to your menu list and helps your guests enjoy a truly authentic experience of that place.
For example, you can accentuate your place with traditional decor sourced from local artisans. Try to serve food made with locally sourced ingredients or give your guests some local beer to taste. Adding local elements can help your hotel looks like an extension of your rich culture and heritage.
4.     It must rely on innovative technology
While staying true to its roots, a boutique hotel must also stay relevant to present-day tech-savvy customers. So, make digital technology a part of your operations and impress your customers with the comfort of a 5-star property. From providing automated reservations to digital check-ins. From offering keyless entries to loading your rooms with smart technologies – there are a lot of technologies that can help your boutique hotel stay popular and relevant.
5.     It must be modern in design and unique in character
The design of a boutique hotel is undoubtedly the first thing that attracts customers and entices them to walk into the property. Make sure to incorporate stunning design elements that are a fine amalgamation of history and modernity. You can choose from sleek and contemporary to modern and homely. Whatever your taste – fun, funky, traditional, offbeat, quirky, make sure your hotel has an eccentric personality and a character of its own.
6.     It must be centrally located in trendy areas
Though there is no fixed rule, most boutique hotels are centrally located in the hip and fashionable urban settings, often close to high-residential neighbourhoods. Though you should avoid exceptionally crowded locations, your hotel must be near city highlights.
7.     It must be able to serve clients that value individuality and desire unique experiences
Guests that are attracted to boutique hotels are often modern-day travellers. They are mostly millennials and baby boomers who love all things chic and fashionable. They are often as individual as the hotel itself. They strive for bespoke services that regular hotels can't provide.
Make sure your hotel caters to their unique needs, offers them personalised services and attention, and makes them feel right at home.
8.     It must ensure sustainability and follow eco-friendly practices
Today, sustainable hospitality is on the quick rise. Make it a part of your practice too and give your guests a unique, one-of-a-kind experience. From following eco-friendly practices to using organic ingredients and using clean energy, there are a number of ways in which you can give your guests a non-toxic environment to relax and rejuvenate.
In today's dynamic travel space where travellers seek personalised and unique experiences. Boutique hotels provide them with just that. By moving away from cookie-cutting lodging and providing their hyper-specialised guests with some hyper-specific services and amenities, boutique hotels have carved a niche for themselves. And as long as they continue to offer these eight elements, boutique hotels will continue to make their mark in this competitive hospitality market space.
Subscribe to our newsletter