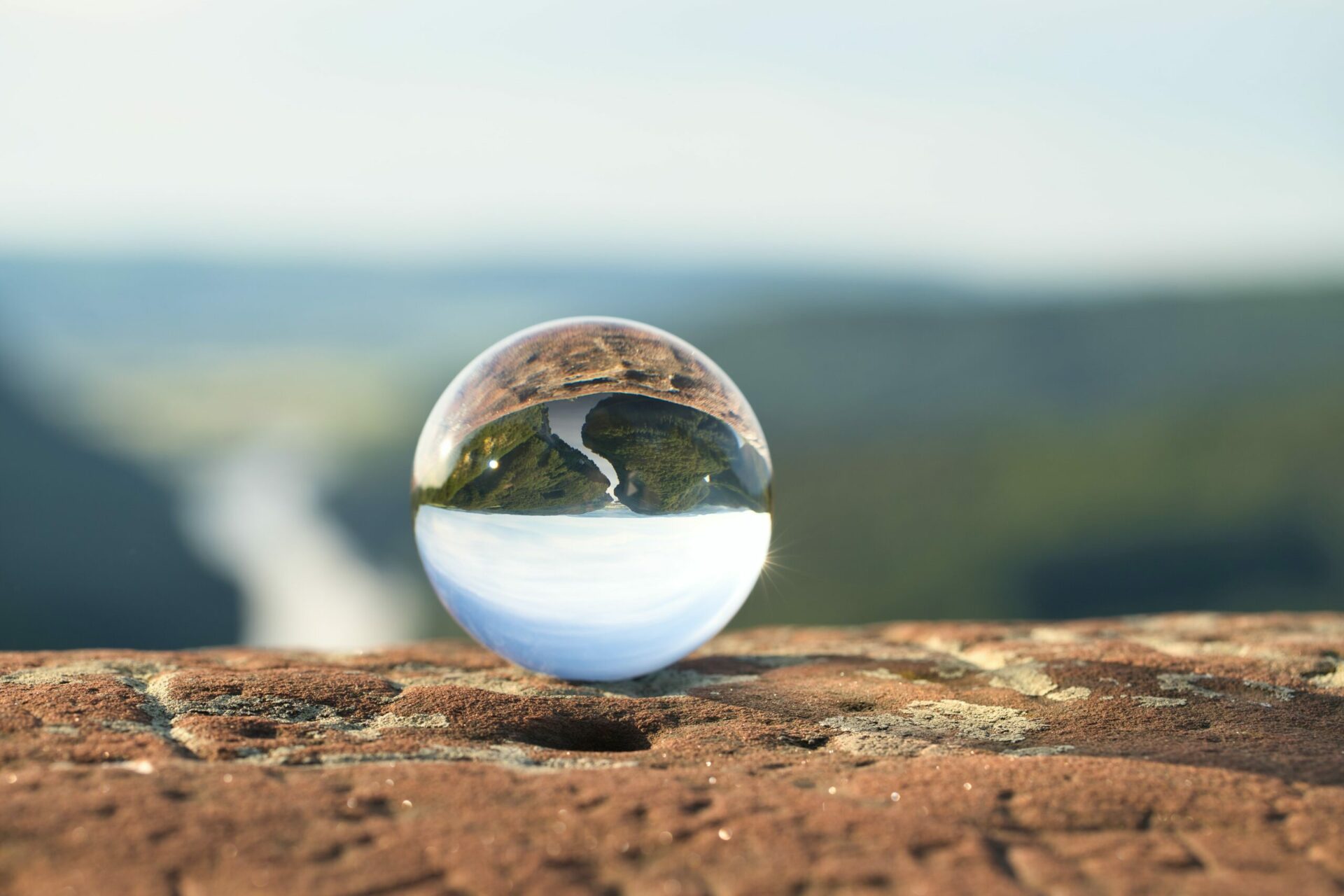 What is a global distribution system (GDS) and is it relevant in 2022?
As a hotelier, how many times have you wondered what the secret is to booking out your hotel?
Well, the secret may not be impeccable guest experiences and competitive rates alone!
Shocked?
Guests and costs are crucial. After all, you wouldn't be running your business if not for your guests. But it is also important to know where your guests are and be there for them, as well as, be prepared to give them what they want.
Interested to learn more about Hotel Channel Managers
Subscribe and you'll receive an information pack with everything you need to know about hotel channel managers.
So, how do you get prepared?
Be up-to-date with technologies that are transforming the travel and hospitality industry, and connect with businesses that are key players in the world of such technologies.
Insert GDS, or the Global Distribution System, a technology that is currently the backbone of the travel and hotel industry.
Whether you are looking to reach more customers and the right ones at that, or improve your bookings, GDS is the technology you should consider, to reach your goals. 
What is a Global Distribution System (GDS)?
A GDS is the connecting organ between multiple channels that make up the travel and hotel industry. A GDS connects OTAs (Online Travel Agents), hotels, corporates, and other businesses that directly or indirectly provide customers to a hotel.
In technical terms, a GDS is an electronic network that relays live information about different travel components, including accommodations, availability and prices, to different channels.
A GDS works by enabling seamless information-sharing between related businesses in the travel industry. These businesses include travel agencies, hotels, airlines, corporates and vehicle rental organisations.
A travel agent employing a GDS is able to aggregate information on flights, hotels and vehicle rentals, on a single platform. Comparing multiple service providers, therefore, is easy and efficient. This enables the travel agent to present real-time accurate information to customers shopping for the best travel arrangements.
As a result, a complete travel arrangement that meets the clients needs is made within the shortest period of time, enabling the agent to deliver better customer experiences to clients.
OTAs such as Expedia, Booking.com and Airbnb, travel agents and tour operators, employ GDS to help customers make better decisions regarding hotels and flights. GDS is an indispensable sales tool for OTAs and travel agents looking to reach a global audience.
OTAs specialising in corporate travel, or corporate businesses such as airlines, are major users of the GDS platform. A GDS simplifies the complex task of managing databases of hotels, flights and other travel arrangements. It unifies entire data on a single easy-to-use interface, which makes tasks amazingly simpler for OTAs and corporates. 
Most corporates prefer a GDS platform given the convenience, accuracy and efficiency of the system, in helping them organise faster and better trips for staff.
In addition, reward programs such as those offered by American Express, use GDS. Thus, luxury travellers and businesses too, form a key target audience for GDS.
How can GDS Help your Hotel Business?
Unimaginable customer reach. Powerful brand representation. Strong process efficiency. Impressive guest experiences.
With a GDS, you can experience the following benefits:
Reach untapped customer segments and discover even new market segments

Maximise your revenue. You showcase your business on the platforms that are most used by customers to book an accommodation. You are also reaching the most profitable b2b segments such as OTAs and corporate businesses
Did you know over 400,000 travel agents worldwide are using GDS every day to booking client travels? The number of travel agents employing GDS for their business is exploding. You can only benefit by tapping into this growing trend.
As a hotelier, you need to be able to tap into the GDS market to not only reach a greater audience, but also to transform your business for the future. You need a technology that enables you to connect with prevailing Global Distribution Systems seamlessly.
This seamless integration translates into substantial growth and revenue for your business by helping you achieve the above-mentioned benefits.
You can use a GDS on its own. It's important to note that a GDS is a platform for multiple components of travel. Hotels and accommodations form only one of these components.
So, is there a way to still use the GDS as a sales force for you without being relegated to the background among other travel components such as airlines?
Yes! – through a hotel channel manager.
Obtain the Best Benefits of a GDS through a Hotel Channel Manager 
A hotel channel manager is a software that enables you to display your hotel business on a range of sales channels, all at once. You can display all booking information, including room availability, rates and other relevant details, across all channels, simultaneously.
Any update in information automatically reflects across all channels. For example, if a travel agent has booked a room, then the information is updated across all the channels you're connected to. The room is also automatically closed for sale across other channels.
A channel manager software is indispensable for hotel businesses given its ability to connect hotels to hundreds of distribution channels. These channels include OTAs such as Booking.com and Expedia, GDS, and vacation rental services such as Airbnb.
How does a hotel channel manager software benefit you?
Maximises Occupancy
When you integrate your channel management with a GDS platform, you are putting your business in front of more customers looking for reliable accommodations. With increased visibility and reach, you maximise your potential for occupancy.
Improves Booking Process Efficiency
A channel manager is a smart tool that updates hotel information in real-time. It gathers relevant information from your booking management system and pushes it into the GDS platform.
So, if you have booked 5 rooms, then your inventory across GDS and OTAs will display inventory information minus these 5 rooms. Customers get accurate real-time information to make decisions.
This process of keeping information up-to-date on hundreds of distribution channels simultaneously is exerting, time-consuming and error-prone, when performed manually.
By automating updates, a channel manager software saves you enormous time, resources and manual errors that can turn costly for your business.
Eliminates the Risk of Overbooking and Under-booking
When room details are not updated accurately and uniformly, the risk of over-booking – 2 or more people booking the same room – occurs.
Lack of proper updating can also result in under-booking – rooms not being filled to full occupancy. This happens when you split inventory and distribute them across GDS and other sales channels.
When an inventory on a specific OTA, GDS or other distribution channel reaches full occupancy, customers think that all rooms in your hotel have been booked. But there are still vacant rooms being displayed on other channels. This discrepancy leads to under-booking.
With a channel manager software, you can eliminate these risks as all information is updated uniformly on all channels, and it all happens at the same time.
Facilitates Generation of More Revenue
Greater visibility to customers through integration with GDS and other distribution channels increases the chances of revenue generation. In addition, integrating a channel manager with your hotel's booking system increases direct bookings from your own online channels.
Customers visiting your website either through search engines, OTAs, or GDS channels, can book their rooms directly from your website, which adds to your revenue.
Maximises Optimal Use of Sales Opportunities
You can use the channel manager software to remember key dates that translate into valuable sales opportunities for you. For example, dates such as major tourist events, local festivals and holiday season, can be pre-set. Rate adjustments for such days is automatically updated across GDS and other channels, preventing the loss of sales opportunities.
You may want to consider Preno, a complete hotel management software, used by over 7,000 hoteliers across the world. From an easy-to-use interface to an in-built booking engine, seamless integration with 50+ popular OTAs, and an advanced Xero integration, Preno makes process efficient and life easier for hoteliers.
Some Major GDS Significant for your Hotel Business
GDS promises so many beneficial results for your hotel business. It is important to know about the key names in the GDS industry that can have a positive impact on your business. Some major GDS systems include:
Amadeus
Amadeus operates in over 190 markets. The company's customer profile includes hotels, tour operators, travel agencies, airports and airlines, railways, and other businesses in the travel industry. The company has been in operation for over 30 years.
Sabre  
The Sabre system sees millions of consumers on a daily basis. Most consumers using Sabre employ the tool for booking accommodation. This GDS system has a rich history that spans to the 1960s.
The Sabre network includes airlines, corporates, land & sea tour operators, OTAs, travel agencies, hotels & lodging, and travel management companies.
Travelport
Travelport is a travel technology company with a global footprint in over 130 countries. The company works with multiple stakeholders in the travel industry, including travellers, travel suppliers and travel professionals.
Travelport is the owner of three GDS systems – Apollo, Galileo and Worldspan.
Galileo GDS offers reach to customer segments in India, Malaysia, Mexico, United States, South Africa and Europe, where the use of the GDS is growing. This GDS enables booking for hotels, flights, cars and cruises.

Worldspan GDS is well-known for its technology solution spanning the gamut of the online travel industry, including corporations, travel agencies, travel websites and travel suppliers.

Apollo GDS offers reach to thousands of travel service providers around the world. Corporate businesses, travel websites, travel agencies and travel suppliers are all part of the extensive network that relies on Apollo GDS technologies and services.

Axess is another GDS formed through the partnerships between Travelport and JAL – Japan Airlines. Axess is owned by JAL. The booking platform was made available to travel agents connected to Axess from October 2013.
The Hotel Network
Sydney-based The Hotel Network has been in the accommodation management industry for over 25 years. The company has a global footprint, a leverage that it brings to its GDS. Clients include travel management companies, small to large businesses and corporates, and government departments.
Pegs
Pegasus Solutions offers multiple travel solutions focusing on several aspects of the hotel industry, including booking, e-commerce and market intelligence. Pegasus recently merged with Cendyn, a cloud-based solutions provider for the hospitality industry. The merger retained the Cendyn name.
The company focuses on delivering cloud-based solutions to hotels, with an aim to increase booking and revenue and elevate guest experiences.
HRS
The global hotel solutions provider, HRS, is now merged with the Lido Group, which specialises in automated technology for the hospitality sector. The resulting entity takes the name of HRS, and is focused on solutions that boost hotel performance. On the network of HRS is one-third of the 100 top brands in the hospitality industry from around the world.
Synxis by Sabre
Synxis has a footprint in over 160 countries. Synxis offers seamless integration with your existing property and can be scaled easily to meet future priorities. It is suited for all types of accommodations, including hotels and hotel chains.
TravelClick
A GDS is one of the multiple cloud-based solutions that TravelClick offers for hoteliers worldwide. TravelClick became an Amadeus company in 2018. Based in New York City, TravelClick has a global footprint in over 176 countries.
TravelClick solutions covers both traditional and digital distribution channels. Hotels using TravelClick derive a wider reach across digital and traditional distribution channels.
Travellers today are more tech-savvy and are looking for faster and exceptional guest services. They can book from anywhere, directly from your website, or through an OTA. As a hotelier, you have the responsibility to present your business on all channels your customers prefer.
This proactive presentation is the first step to creating exceptional guest experiences.
The integration of GDS and a hotel channel manager is a technological sales asset that you cannot ignore. Together, they empower you with the presence needed to be where your customers are. 
A Global Distribution System or GDS is crucial to connect to valuable sales channels such as travel agents, OTAs, corporate businesses and luxury travellers. A smart hotel channel manager software is a must if you want a GDS to deliver the best results.
Are you looking for a channel manager that connects your hotel to GDS systems? You can try Preno for free. Visit our website for more information and to start your free trial.
Subscribe to our newsletter