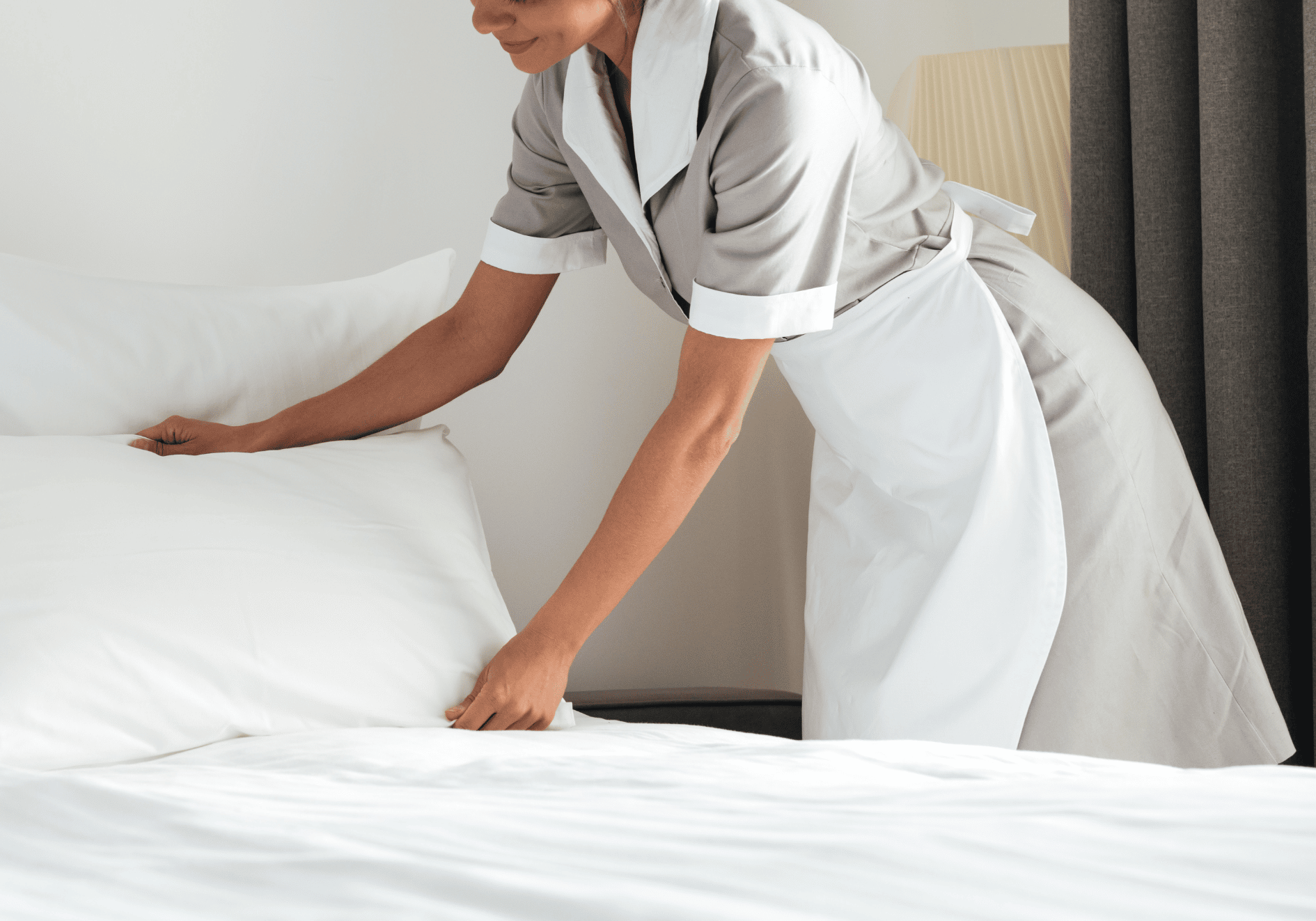 What Key Features Should Your Hotel Housekeeping Software Have?
As a hotel manager, you know that housekeeping is one of the most important departments in your business. After all, it's the housekeepers who ensure that your guests have a clean and comfortable stay. But managing a housekeeping department can be a challenge, especially when it comes to scheduling and tracking employee productivity. That's where hotel housekeeping software comes in.
Hotel housekeeping software is a valuable tool that can help you manage your department more efficiently. To help you make the best decision for your business, here are some key features that your PMS should offer in their hotel housekeeping software.
Key Features Your Hotel Housekeeping Software Should Have
Real-time room status update
Without an automatic room status update, you would have to manage your housekeeping staff like back in the old days – by keeping a manual tally of daily cleaning tasks. You would have to record and maintain all this data manually, which can be cumbersome, time-consuming, and prone to errors.
During a guest's stay, the housekeeping status of a room changes several times. A few examples are:
Occupied: A guest is currently occupying that room.
Stayover: The guest will not check out as planned but will remain for at least one more night.
Vacant and clean: The room is vacant and has been cleaned by housekeeping.
Occupied and clean: The room is occupied and has been cleaned by housekeeping.
Vacant and dirty: The room is vacant and dirty and must be cleaned by housekeeping.
Occupied and dirty: The room is occupied and dirty and must be cleaned by housekeeping.
Vacant, cleaned and inspected: The room is cleaned but vacant, and the housekeeping supervisor has inspected it.
When housekeeping cleans a room, they can update the room's status, which is reflected in real-time. The housekeeping software connects your housekeeping staff to your front office within your PMS. So you have real-time status updates of each room, including information on which rooms are ready for immediate occupancy in case of an unexpected check-in. That way, you never have to worry about:
Accidentally booking a guest into a room that is under maintenance.

Booking rooms that have not been cleaned.

Not being able to accommodate a last-minute guest because all rooms are full.
You will:
Know who's doing what.

Avoid team members duplicating work and wasting precious time and resources.

Not have to worry about tasks not getting accomplished.
Guest arrival information
This feature informs your staff of all the guests arriving today – and which rooms they will occupy. With this information, your team can concentrate on getting those specific rooms ready. Perhaps those rooms are already clean and ready for occupancy, but a final check ensures everything is in place. Real-time guest arrival information ensures that every room that will be occupied today is ready for immediate check-in. Equally as importantly, it goes a long way to help meet your guests' expectations. That way, they are happy with the service and will be more likely to return.
Housekeeping management within your PMS
Your housekeeping software should be provided by your property management system (PMS). This way, all the data from both systems are available in one place. That way, you can get a complete picture of what's happening in your hotel. This access ensures that:
All data is available in real time.

There is no duplication of data.

There is no need to manually update information in separate systems.
With all the relevant information in one place, you can make informed decisions about your hotel's operations. You can also generate reports that give you insights into how your hotel is performing.
PMS housekeeping management within your PMS is a must-have for any hotel. It gives you a complete picture of your hotel's operations and helps you make informed decisions.
Reporting
Your hotel housekeeping should have a reporting feature that gives you insights into your hotel's operations. The reports should be configurable so you can generate them as per your needs. Some of the reports that would be useful for your hotel are:
Room status report: This report gives you the status of all the rooms in your hotel. It includes information on which rooms are vacant, occupied, being cleaned, etc. This report is useful for planning your housekeeping staff's day.
Cleaning schedule report: This report shows you the cleaning schedule for all the rooms in your hotel. It is useful for ensuring that all rooms are cleaned as per the schedule.
Housekeeping staff performance report: This report gives you insights into the performance of your housekeeping staff. It includes information on the number of rooms cleaned by each staff member, the time taken to clean each room, etc. This report is useful for tracking the performance of your staff and identifying any areas that need improvement.
Mobile accessibility
We know that today's guests prefer to use their devices to book into a hotel and for check-ins and checkouts. But they are not the only ones addicted to their devices — your housekeeping staff are busy people and would like to be able to check their work schedule on their devices.
Through mobile, your staff can keep track of their to-do list, prioritise their tasks, and get real-time updates on guest arrivals and departures. With all this information available in the palm of their hand, they can better manage their time and priorities.
Information on future dates
Housekeeping technology is critical in assisting the housekeeping department with its tasks and improving efficiency. With housekeeping software, you can create jobs for each staff member for the entire day. You can also create a list of tasks for individual staff for a whole month. That way, every housekeeping employee knows what they are expected to do and the jobs they must complete for the month.
Restricted access
"Housekeeping" is often one of the main modules or features within a more extensive hotel management software. You should be able to limit your staff's access to the information they need to complete their tasks alone. For example, with the Preno hotel management software, you can ensure your housekeeping staff only access the housekeeping module and not the booking engine, channel manager, payments, etc.
Room configuration
Do you have any specific instructions about how the room must be arranged or the bed made in a particular room? Your hotel housekeeping software should allow you to leave detailed housekeeping instructions about individual rooms. That way, your staff can quickly check the instructions before they enter the room and make sure everything is in order.
By the same token, you should be able to allow your housekeeping staff to add information regarding something they have noticed in a room while cleaning. For example, your housekeeping staff might see that a switch in the bathroom is not working. They should be able to update this information in the system so the maintenance team can take over.
Guest requests
One of the critical aspects of a guest's experience is providing individual guests with a personalised experience. That includes taking care of special requests your guests make. For instance, a guest might want the room cooled to a particular temperature before check-in or request a bottle of champaign placed in the room to surprise their spouse. Your housekeeping software must be able to record guest requests so your housekeeping staff is aware of them.
Guest requests can also include critical information – like food allergies that housekeeping must be aware of to avoid serious accidents. With all these special requests at your disposal, you can provide your guests with a better experience when they stay with you. 
Need a PMS that has all the housekeeping features mentioned above? Trial Preno for free today!
Subscribe to our newsletter