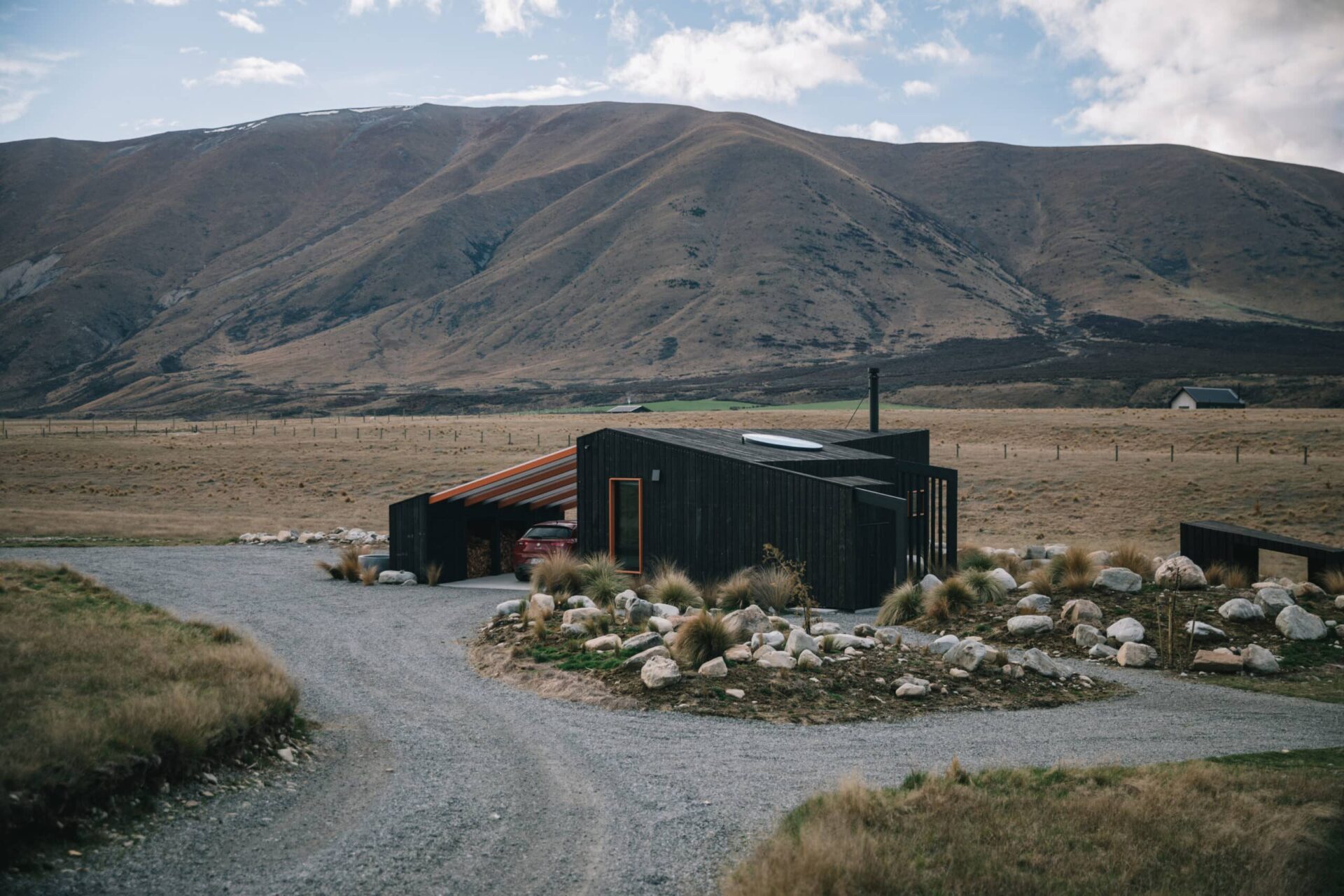 Skylark Cabin: switching from Airbnb to Preno & utilising up-selling to gain positive reviews and increase revenue
We interviewed our new customers, Garry and Liz, owners of Skylark Cabin, to see why they chose to switch to Preno after using Airbnb as their property management system and what features are helping them improve their business. 
Nestled within the awe-inspiring landscape of backcountry Ben Ohau, just 10-minutes out of Twizel, Skylark Cabin is a private, luxury escape for those seeking peace and tranquillity. Surrounded by soaring mountain ranges and the rugged, ethereal beauty of the expansive valley, this isn't just a comfortable place to stay while visiting Mackenzie Country – it's an experience in itself.
"It felt like we had outgrown that platform and wanted to move on to something that gave us more control." – Garry Wilson, Owner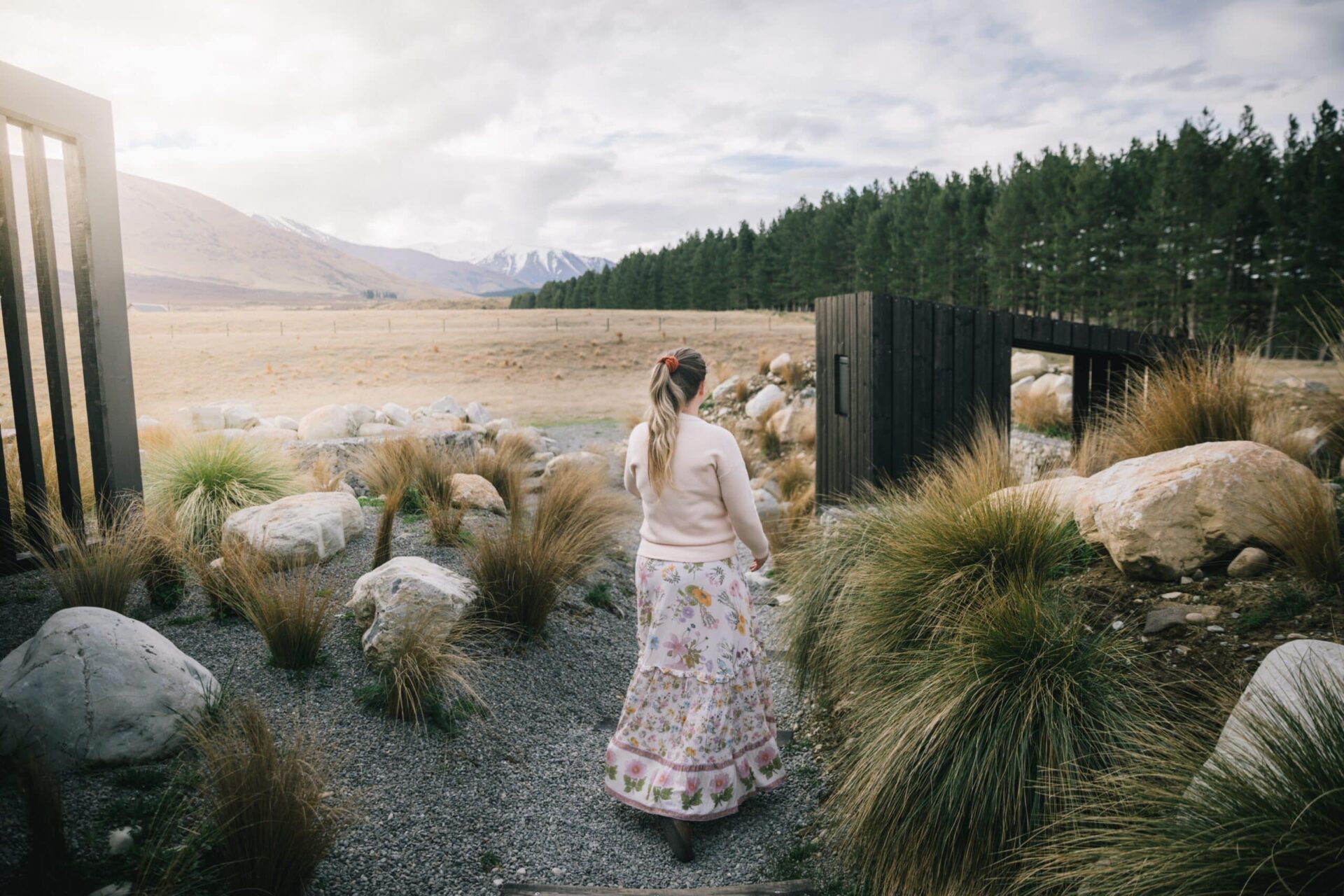 Skylark Cabin, named after the birds that nest on the property, was built by owners Garry and Liz in 2020. What was only meant to be a 3-month long build, turned into an 18-month long passion project for the pair after Covid-19 entered the country. Their resilience and patience throughout the process has resulted in a beautifully designed oasis made for couples, or travellers looking to get out of the rush of the city.
Many elements make the Skylark Cabin truly unique – one being it's incredible location. Built in the middle of the world-renowned Aoraki Mackenzie International Night Sky Reserve, it's a star-gazers paradise. The gold-rated dark sky reserve is considered the darkest in the world and the remote location of the cabin ensures you can experience it's full beauty without any light pollution.
For Garry and Liz, it's important that their guests are able to make the most of their stay, and the couple has strategically built their cabin to take advantage of the natural wonders surrounding it. The large skylight right above the bed allows guests to enjoy the stars comfortably at night, and there's even an outdoor bath available if you'd like to soak in the full experience.
Why Skylark Cabin moved from Airbnb to Preno for their property management, and how it improved their customer experience.
Garry and Liz decided to make the switch to Preno after managing their property through Airbnb for their first year of business. They found they were becoming increasingly limited by the platform, and decided they needed a PMS that allowed them to grow and adapt as their business did.
"The booking platform we were using was Airbnb. Great service, can't fault them but I felt I was being restricted by the platform and the rules of the platform. I wanted to be more adventurous and accommodating to guests. Just the inability to change rates for a night – or we now wanted to offer extras like picnic hampers or romance hampers, but we can't really do that through the Airbnb platform easily," explained Garry.
For beginner hoteliers, it's not uncommon to use Airbnb as their main OTA. The platform is one of the easiest to list properties on and caters to a wide variety of accommodation types. With over 300 million bookings made through Airbnb annually, it's a great way to introduce your property to new guests and market it to a wider audience.
As hoteliers develop their skillset and increase occupancy, property management systems, such as Preno, can help them further develop and grow their business. Preno allows you to integrate 50+ of the most popular OTAs, so hoteliers can list their property on multiple websites to gain more customer exposure, but manage all the pricing and reservations from within the one Preno platform.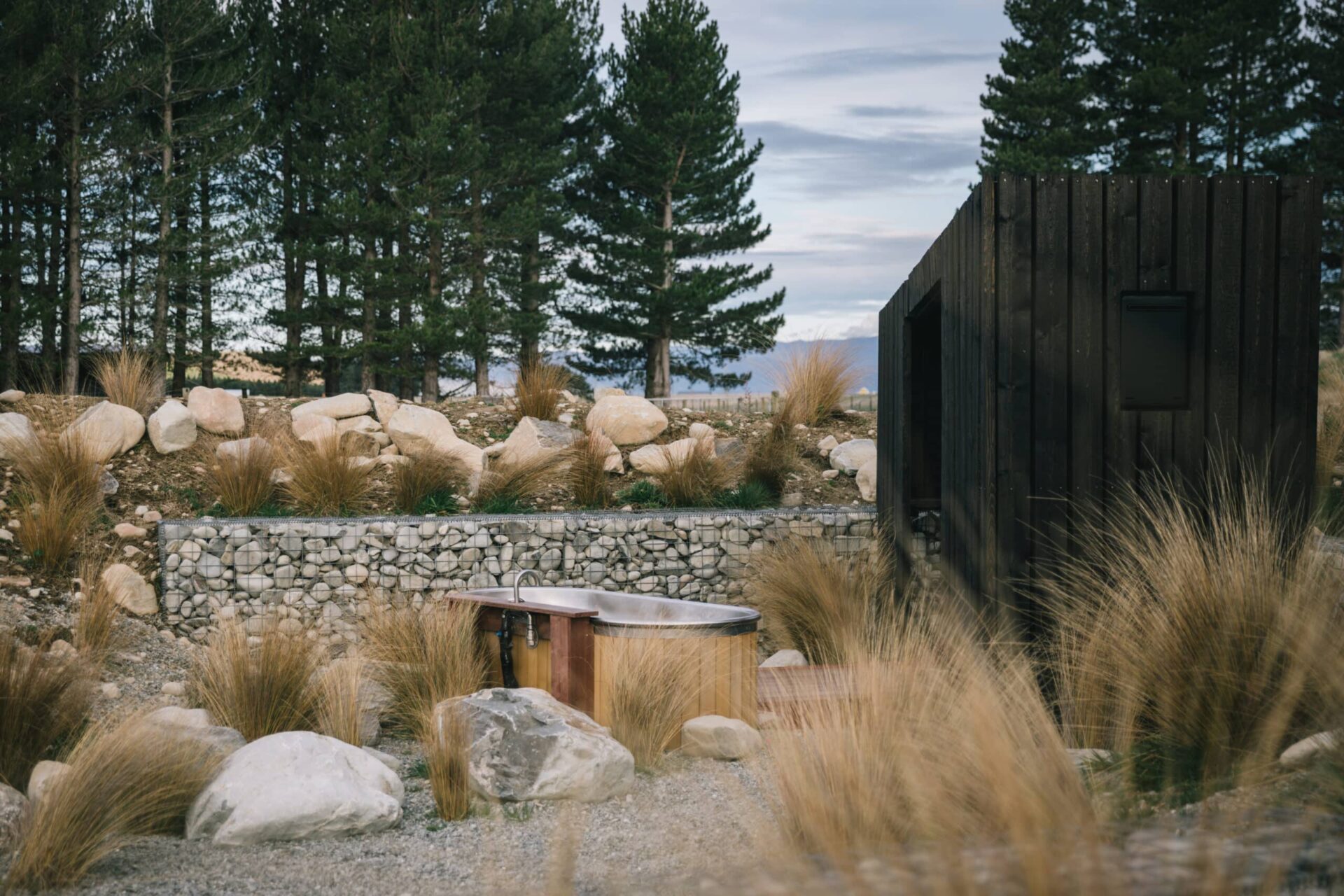 After weeks spent researching, they were recommended Preno, and they loved that it was a New Zealand based company that they could get in contact with easily. For there, they discovered that the all-in-one package offered everything they were searching for, and quickly hopped on a call with our customer service team to start the integration process.
"When we contacted them, it was pleasant. That's the easiest way to describe it – it was a pleasant process. Right from the first conversation, through to all the assistance of the Preno staff to get our booking engine up and running, in collaboration with our web designer." – Garry Wilson, Owner
In the first year of business, the couple focused their time and effort on creating the ultimate guest experience. They quickly realised the value of positive reviews for a new business and went out of their way to ensure that their guests enjoyed everything the region had to offer while they were staying at Skylark.
"We've never seen our place as just accommodation. It has always been a destination" – Garry Wilson, Owner
To create the ultimate customer experience they spent a lot of time messaging guests to get to know them better, but that came with its own challenges. Namely, the extra hours spent on admin.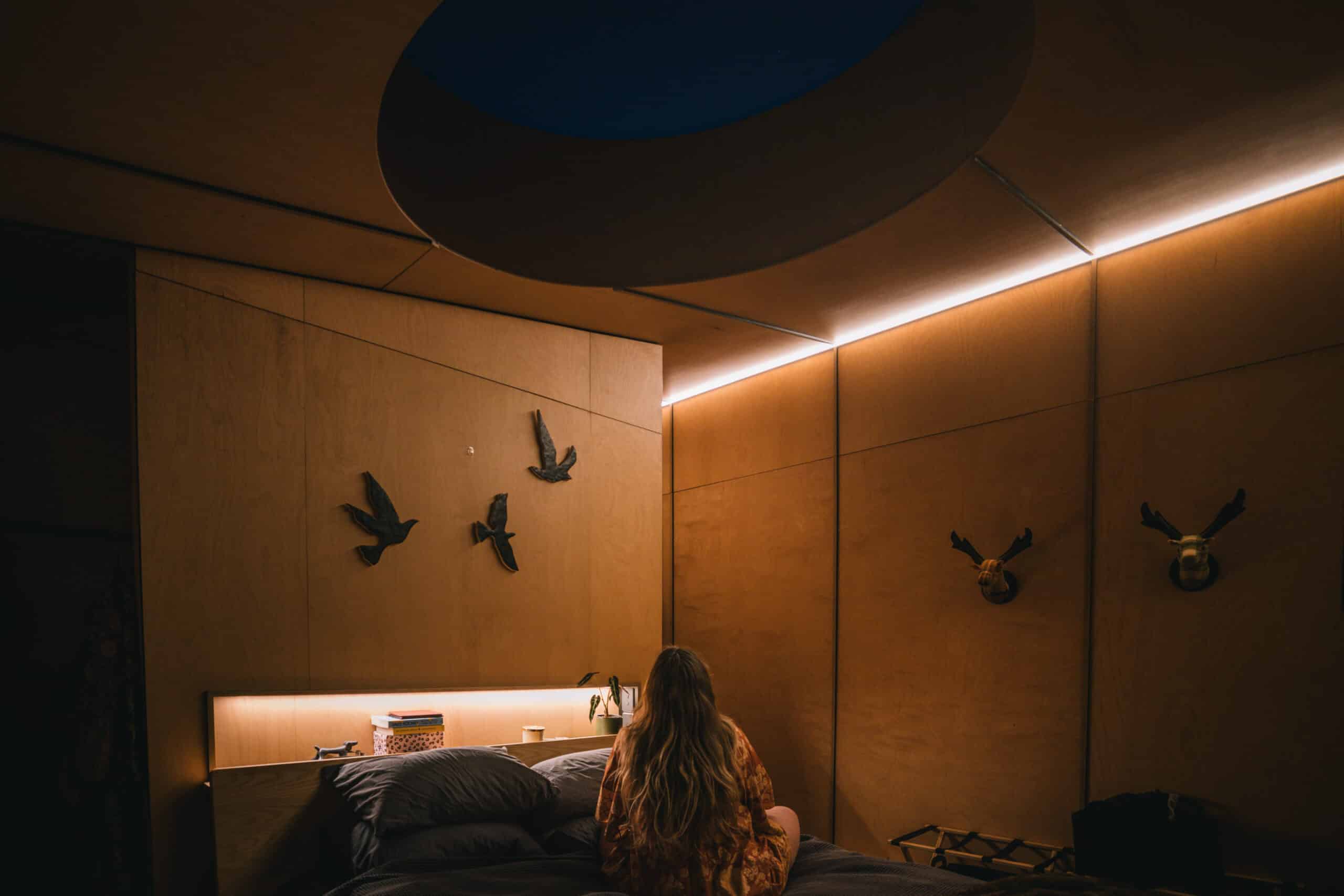 "I was spending far too much time on admin. I like to engage with guests, rather than a prescripted automated reply. That's when we learn people are coming for special occasions. Whether they're coming to elope or to celebrate a wedding anniversary and that personal conversation enables us to build that rapport." – Garry Wilson, Owner
Garry and Liz found that the messaging system Airbnb offered hindered their ability to interact with guests. As you can't exchange phone numbers or emails, they spent a lot of hours messaging back and forward to organise extra activities which became a pain point for the couple. This was a big reason why they're happy they switched to Preno.
Preno's platform offers simplified messaging without limitations, helping Garry and Liz create an unforgettable guest experience in a matter of minutes.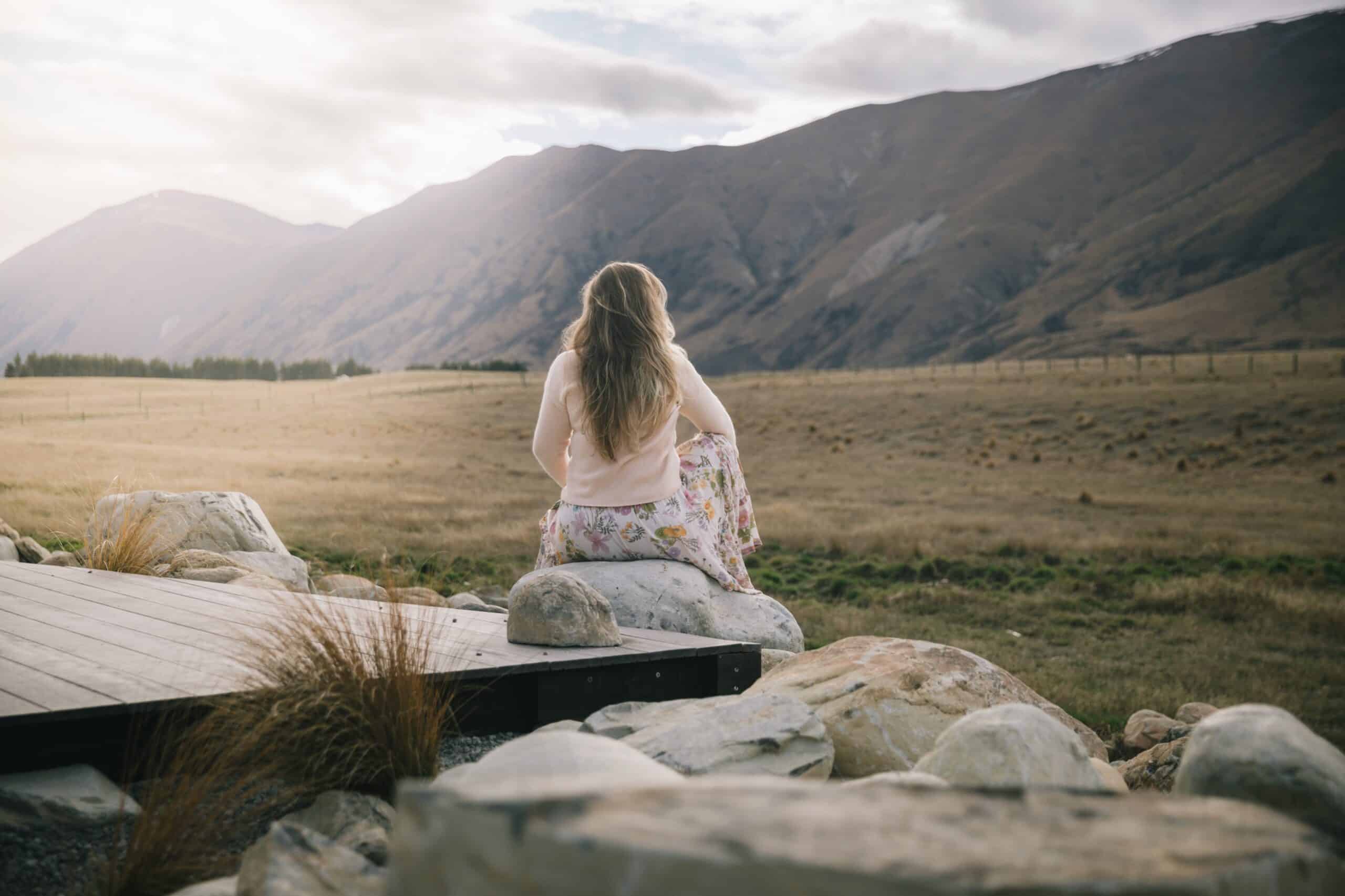 After a successful year running Skylark Cabin, Garry and Liz started to look into the future of their business and how they could grow. They both agreed that enhancing the guest experience was the number one priority, and found that the best way to do this is was by providing different options to guests.
Initially, they tested this idea by teaming up with local tourism companies to offer helicopter flights and stargazing tours to guests that want to make their stay extra special. Now, they're looking to expand offering this throughout 2022.
"I'm looking at creating packages, rather than just accommodation. For example: you can come to stay for two nights, and one of the packages will be a 4×4 tour." – Garry Wilson, Owner
Preno has enabled the couple to do this easily with the 'Optional Extras' feature. This allows hoteliers that use our all-in-one system to up-sell to guests at the same time they're booking their room. A list of additional options will be displayed once a room has been selected. These can include anything from a bottle of wine to a guided tour – it's completely up to the hotelier to decide. This is a fantastic way to make a guest's stay unforgettable, while also increasing your revenue.
Set up your accommodation business with Preno
Join Preno